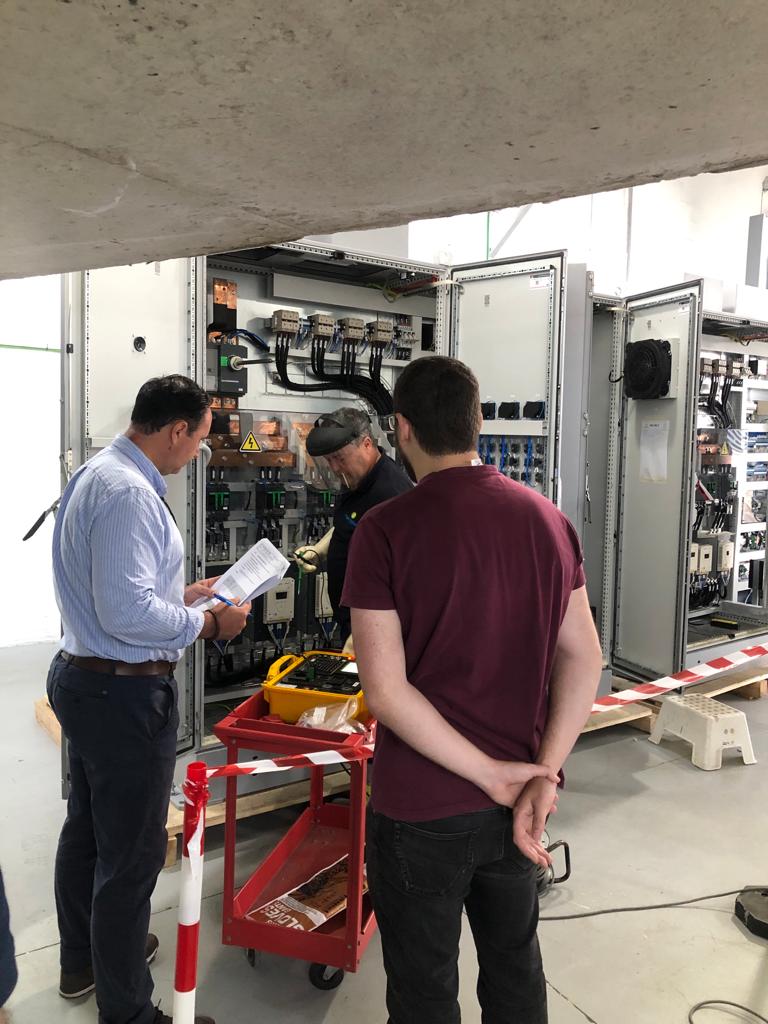 INGEMATION ENGINEERING performs the FAT tests of the Engine Control Centres developed for a military vessel
During this month of May, our team has carried out the Factory Acceptance Tests (FAT) of the Engine Control Centres (MCC) that we have developed for the second ship of a total of four contracted. All four vessels will have offshore refuelling systems, with their corresponding MCCs.
During the FAT, the Bureau Veritas certification company was present to verify that all the MCCs have been developed in accordance with the most demanding quality standards, given the climatic, construction and certification requirements necessary for this type of vessel. The MCCs will be totally autonomous in terms of protection and control; at the same time, they will be integrated with the ship's central control system.
This is our second delivery phase and includes the delivery of four Control Centres. In 2020, the first four CCMs were handed over for the first vessel, which is currently fully operational.
We continue to move forward with this project and look for new markets with the objective of exporting our Andalusian technology to other countries, offering quality services, innovation and a close service to our customers.